Swimming Pool Cleaning & Repair Services
Certified Pools proudly serves Spring Hill, Franklin, Brentwood, Nashville and surrounding Middle Tennessee areas.
Because swimming pools are such a major expense and investment for our customers we work together with them to make sure we are doing everything in our power to make their pool a relaxing, hassle-free enjoyment. But, because a clean pool can also be a challenge, we ask our customers to keep a few things in mind: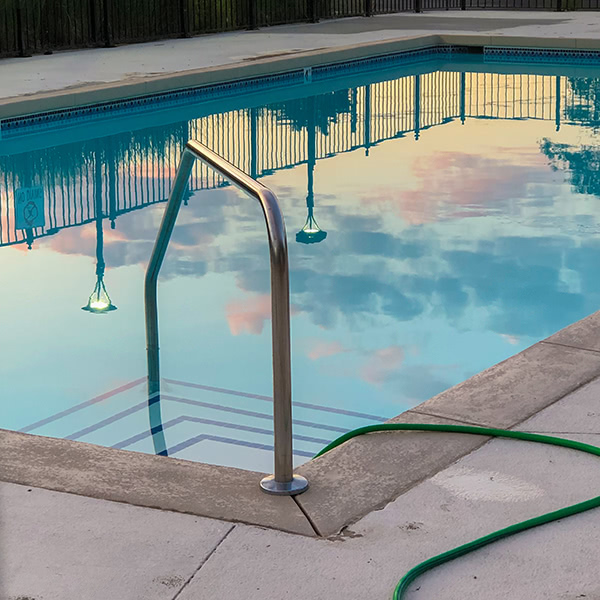 WEATHER
(Heat, Humidity, Rain, and Sun) A big culprit and challenge to a clean pool is the weather and how it depletes the pool of its vital chemical balance. Chlorine, PH (Alkalinity & Acid) is always thrown out of whack when battling Mother Nature. She can add additional charges to pool maintenance due to adding chemicals to keep that important chemical balance correct.
WATER
What is your water source? Is it hard or soft water? Is it full of metals such as copper or iron? This too presents its fair share of challenges and can have effects on the cost of maintaining a pool. Additionally, Certified Pools is not responsible for adding water to pools. This is the sole responsibility of the customer unless explicit other arraignments are made. So please make sure you are watching your pools water levels all year round (even if the pool has been winterized).
TIMING OF OPENINGS
At Certified Pools we like to get a jump on the opening process by attacking the upcoming problems before they get out of control. One major concern is to get the water balance prior to the spring bloom. Another is the process of getting the water treated while the water and air temperatures are still bit chilly, this way the sun's ultra violet (UV) rays and warm water temperature will not leach out our costly chemicals. Doing so can save a customer a lot more money than by waiting to open the pool when the weather gets warmer. With preparation early in the season you waste no time during important swimming months, since the pool is free of problems. Remember maintaining a chemical balance is always easier than creating it from scratch.